JobID 4727 : Special Education Aide - Churchill (#1985272)
Job | Posted 14 days ago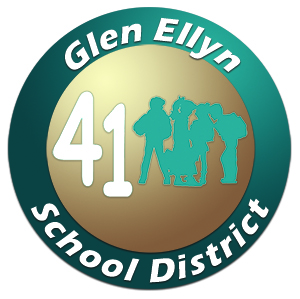 Title I Special Education Aide Needed for Churchill Elementary for the 2019-2020
Job Summary:
District 41 is in search of a full time special education aide. Successful candidates see the good in all children, work cooperatively with certified staff, and have a strong work ethic. Although the initial placement is at
Churchill Elementary,
please note that District 41 may reassign special education aides to other schools at any time throughout the course of employment.
Required Qualifications:
Professional Educator License with Stipulations (Parapro) or PEL or Sub Lincese
Rate of Pay:
$13.50-$16.97 per hour
Application Procedure:
Apply online at
www.d41.org
Selection Procedure:
Building Administration will be selecting candidates to interview for this position.
Employment Expectations:
All District 41 employees are expected to maintain high standards in their school relationships, to demonstrate integrity and honesty, to be considerate and cooperative, and to maintain professional relationships with students, parents, staff members, and others.
Union Support Staff employed by the Board to work in District 41 schools are subject to applicable state and federal laws and regulations, the policies and procedures of the Board of Education and the collective bargaining agreement applicable to the support staff. All aforementioned may be amended or modified from time-to-time.
In filling a vacancy the district's first concern is to maintain and improve the service it renders to children.
Posted By
Glen Ellyn School District 41
793 N Main St, Glen Ellyn, IL 60137-3900
---
Amount per Student
$16,311 (USD)
State Average: $13,341 (USD)
Student Teacher Ratio
16.24