Speech Language Pathologist
Job | Posted 2 months ago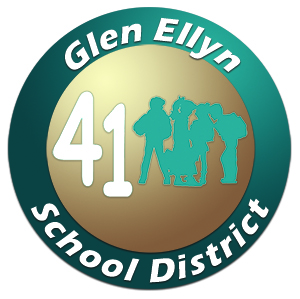 Glen Ellyn School District 41 is Seeking a .60 FTE Part Time Speech Language Pathologist at Lincoln Elementary for the 2021-2022 School Year
Licensure Requirements
: PEL(Professional Educator Licensure) with SLP endorsement.
Medical and Dental Benefits eligible
Candidate requirements and experience:
Use observations and a wide range of tools and assessment instruments to assist with identifying strengths and weaknesses of students for screening, service delivery, and evaluation purposes
Strong oral and written communication skills with team members and parents
Work collaboratively with teachers, team members, parents, administrators, and outside agencies
Complete and maintain necessary IEP, evaluation, and progress monitoring paperwork
Demonstrate professionalism by participating in a professional learning community
Strive to provide services in the least restrictive environment, and demonstrate flexibility and responsiveness
Make solid, classroom-based recommendations based on research
Resolve conflicts, problem solve difficult issues, and appreciate differences of opinion
Maintain professional demeanor and complete responsibilities and tasks
Application Procedure:
Any GEEA member interested in applying for this position should do by completing the Employee Request to Fill a Vacancy Form located on Ellyn under Jobs.All other applicants should apply on line at
www.d41.org
.
Employment Expectations:
All District 41 employees are expected to maintain high standards in their school relationships, to demonstrate integrity and honesty, to be considerate and cooperative, and to maintain professional relationships with students, parents, staff members, and others.
Teachers employed by the Board to teach in District 41 schools are subject to applicable state and federal laws and regulations, the policies and procedures of the Board of Education and the collective bargaining agreement applicable to the Teacher. All aforementioned may be amended or modified from time-to-time.
In filling a vacancy the district's first concern is to maintain and improve the service it renders to children.
Posted By
Glen Ellyn School District 41
793 N. Main Street , Glen Ellyn, IL 60137
---
---
At the following locations
Abraham Lincoln Elementary School
380 Greenfield Ave , Glen Ellyn, IL 60137
---