Long Term Substitute Social Worker
Job | Posted 2 months ago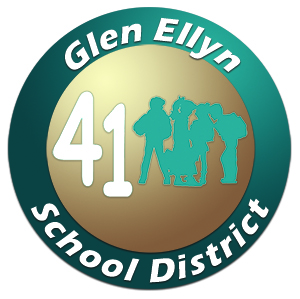 Glen Ellyn District 41 is Seeking a Long Term Substitute School
Social Worker at Lincoln Elementary As early as 10/15/2020- approx 1/4/2021
License Requirements: IL PEL(Professional Educator License) with an Social Worker Endorsement

Rate of Pay
Substitute Teachers in District 41 are paid according to the following rates:
The rate of pay for substitute teachers is:
$105.00 per day for the first 20 days in District
- Working as a classroom teacher
$110.00 per day after 21 cumulative days
- To carry over to next year
- 15 or more days will carry to next school year (for one year)
$110.00 per day for District 41 retirees
$125.00 per day for long-term assignments of 30-90 days
- Principal determines who is given long-term assignments
- Works at least 30 consecutive days in the same assignment
- Circumstances determine if assignment will last 30 days, otherwise substitute
teacher will be paid retroactively.
Step one teacher salary for assignments over 90 days
- Principal determines who is assigned long-term
- Works at least 90 consecutive days in the same assignment
- Circumstances determine if assignment will last 90 days, otherwise substitute
teacher will be paid retroactively.
Substitute teachers are employed and paid for only days actually worked. Substitutes are not paid for holidays, vacation days, institute days, or days of illness.
Duties of the Substitute Teacher
1. Keep and leave a status report of lesson plans completed and leave a report of the
group's accomplishments.
2. Follow the regular teacher's plans and take any school duties that are the regular
teacher's responsibility.
• Do not share student or teacher information outside the classroom.
• In all activities and at all times cooperate with students, fellow teachers and
school office in maintaining a positive learning environment.
• Contact the office if you have difficulty with lesson plans or should you need
support in discipline of students.
• Take attendance carefully; send a child to deliver it to the office. Leave a note
for the teacher stating any absent students.
• Follow lesson plans as completely and thoroughly as possible.
• Feel free to ask fellow teachers questions regarding lesson plans or materials.
• Correct student papers when appropriate and when time permits.
• Leave student papers clipped together with notes explaining any problems, (i.e.
indicating student who failed to complete assignments).
• Leave classroom teacher any written communications received during the day and
copies of notices distributed to students to be taken home.
• Advise the classroom teacher in writing of discipline problems.
• Leave classroom, desks and materials in order.
3. Leave blackboards, desks, and other equipment in order.
4. Leave a note reporting any unusual experience with a student during the day.
5. Hold as confidential any information concerning staff, parents, or students.
6. Be consistent in dealing with others; emphasize the positive, yet be firm and
sympathetic.
7. Take any problems that you might have to the Building Principal.


Please apply online at http://www.d41.org/


Employment Expectations:
All District 41 employees are expected to maintain high standards in their school relationships, to demonstrate integrity and honesty, to be considerate and cooperative, and to maintain professional relationships with students, parents, staff members, and others.

Teachers employed by the Board to teach in District 41 schools are subject to applicable state and federal laws and regulations, the policies and procedures of the Board of Education and the collective bargaining agreement applicable to the Teacher. All aforementioned may be amended or modified from time-to-time.

In filling a vacancy the district's first concern is to maintain and improve the service it renders to children.
Posted By
Glen Ellyn School District 41
380 Greenfield Ave, Glen Ellyn, IL 60137
---
Amount per Student
$16,311
Student Teacher Ratio
16.24